A collaborative project between myself and writer Pearl Andrews-Horrigan. We created an immersive, organic performance drawn from Le Corbusier's original raw design intentions and the enigmatic pursue of timeless love.
Using Corbusier's Promenade Architecturale theory, we explore the space and Audrey and Cecil's relationship, being grateful for extra time given and thankful for immersive, intoxicating, infatuating love.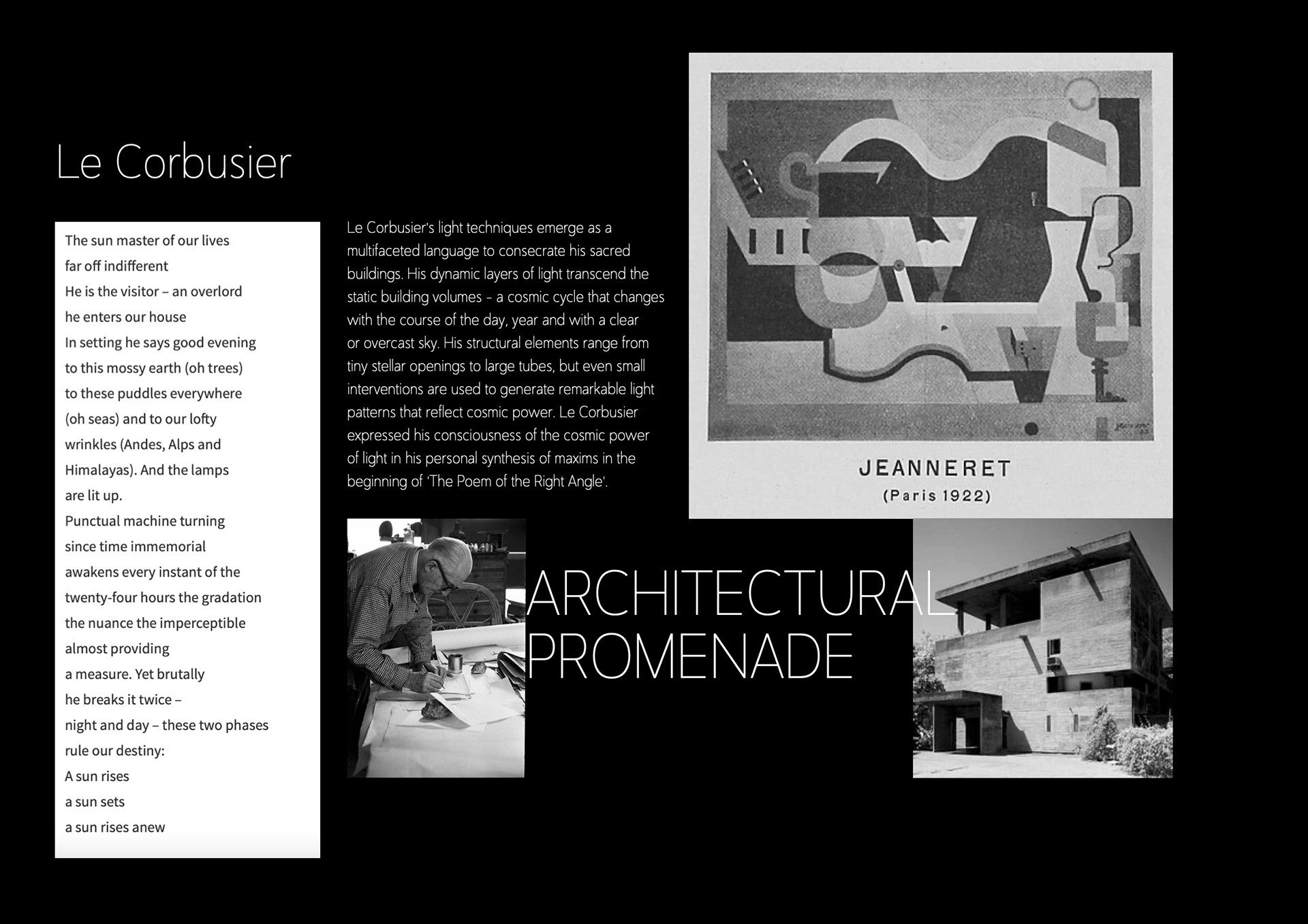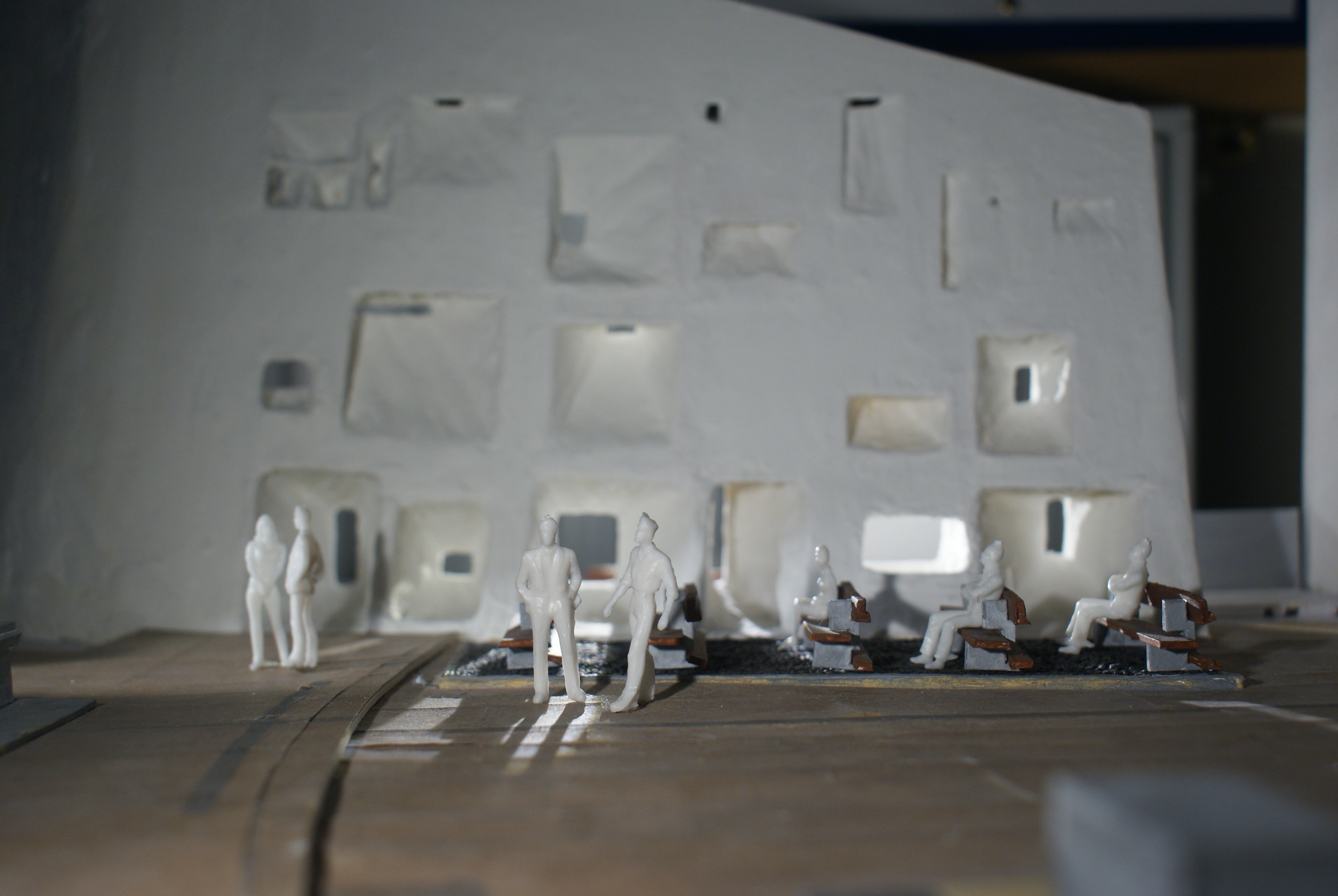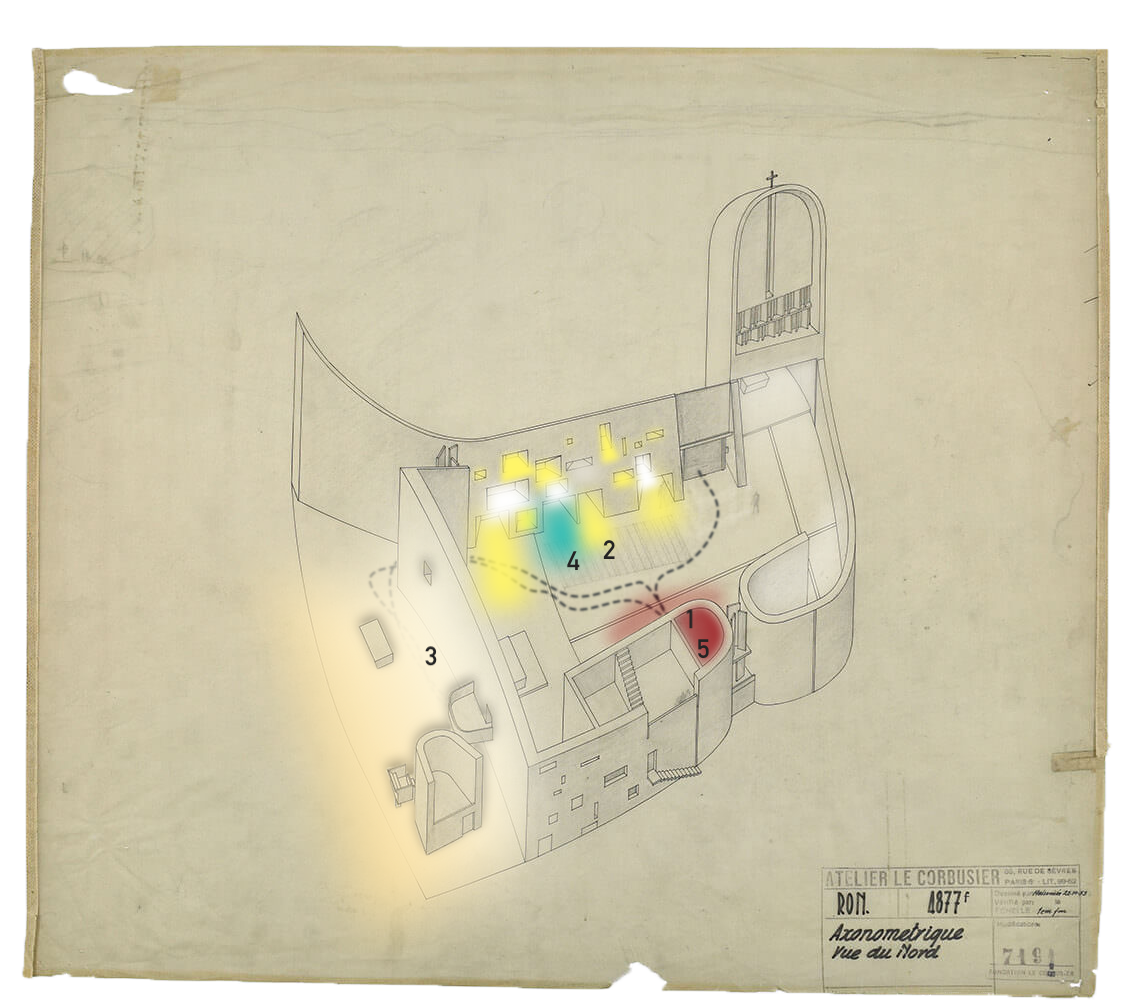 We move around the space in a cyclical movement, beginning in the womb of the chapel.
As we move towards the central space, the main characters' relationship progresses, dancing throughout the pillows of light thrown on the floor by Corbusier's sculptural wall.
We go to the starkest point of the building, the point of pilgrimage prayer and Audrey is at her most alone, in bright, overbearing sunlight.
We return for their reunion, where the negative space caresses them as they make their way through life.
Finally, we reveal the same act as the opening act, yet there is a coffin on the altar. The cyclical narrative is over and beginning all over again.