Designed for a touring Theatre In Education performance. A flat, reconstructible in each venue, 'cityscape' inspired by Paul Klee and Hundterwasser in Vienna, allowed a cardboard playground for the actors to create a devised performance of The Pied Piper. 
The rooftops were inspired by local schools and community buildings in Bristol.
Pupper Designer: Tish Mantripp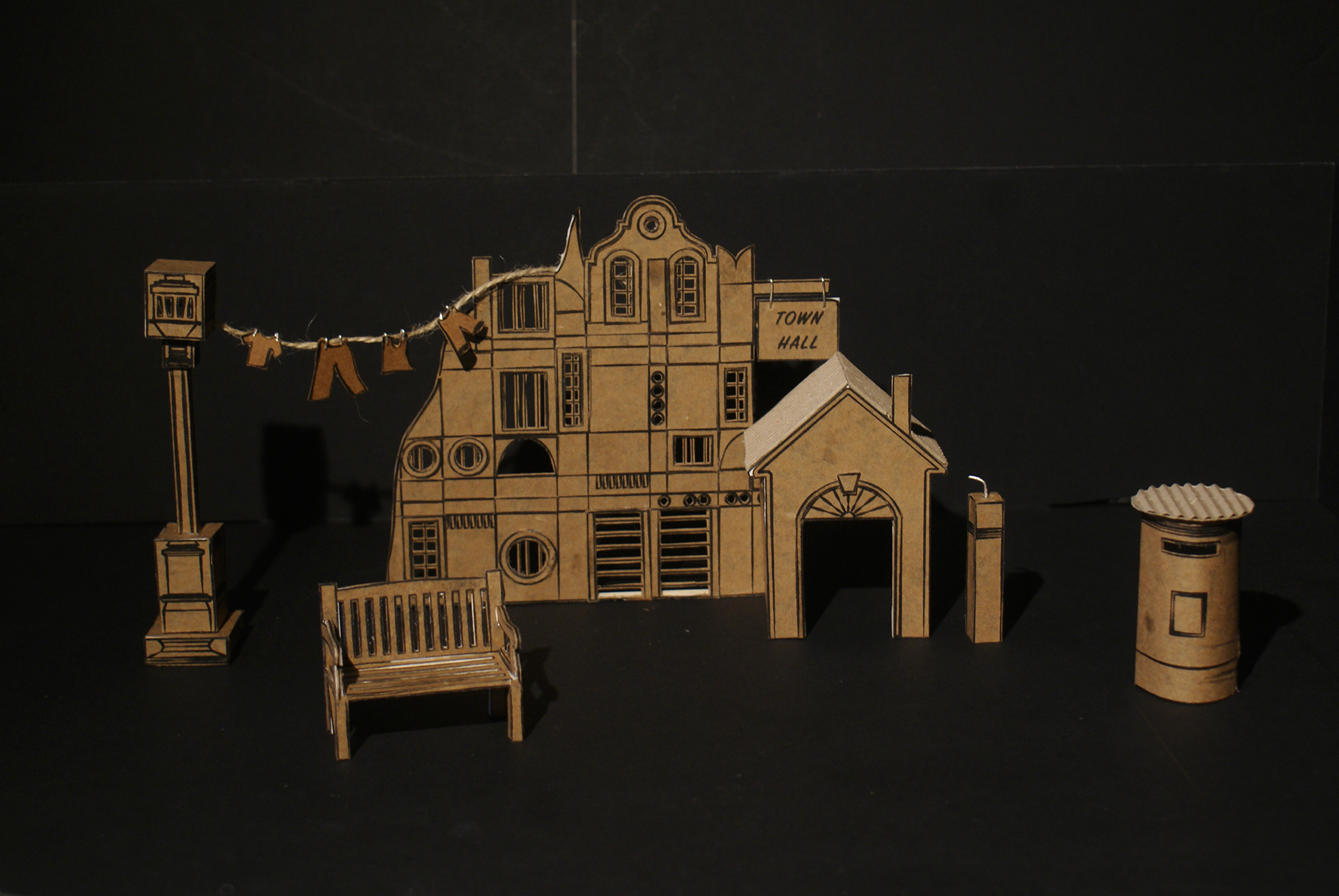 The design was adapted for Zoom after a lockdown due to COVID-19 was announced. I translated the original design to create individual cardboard set pieces for each cast member, to be constructed in their own homes.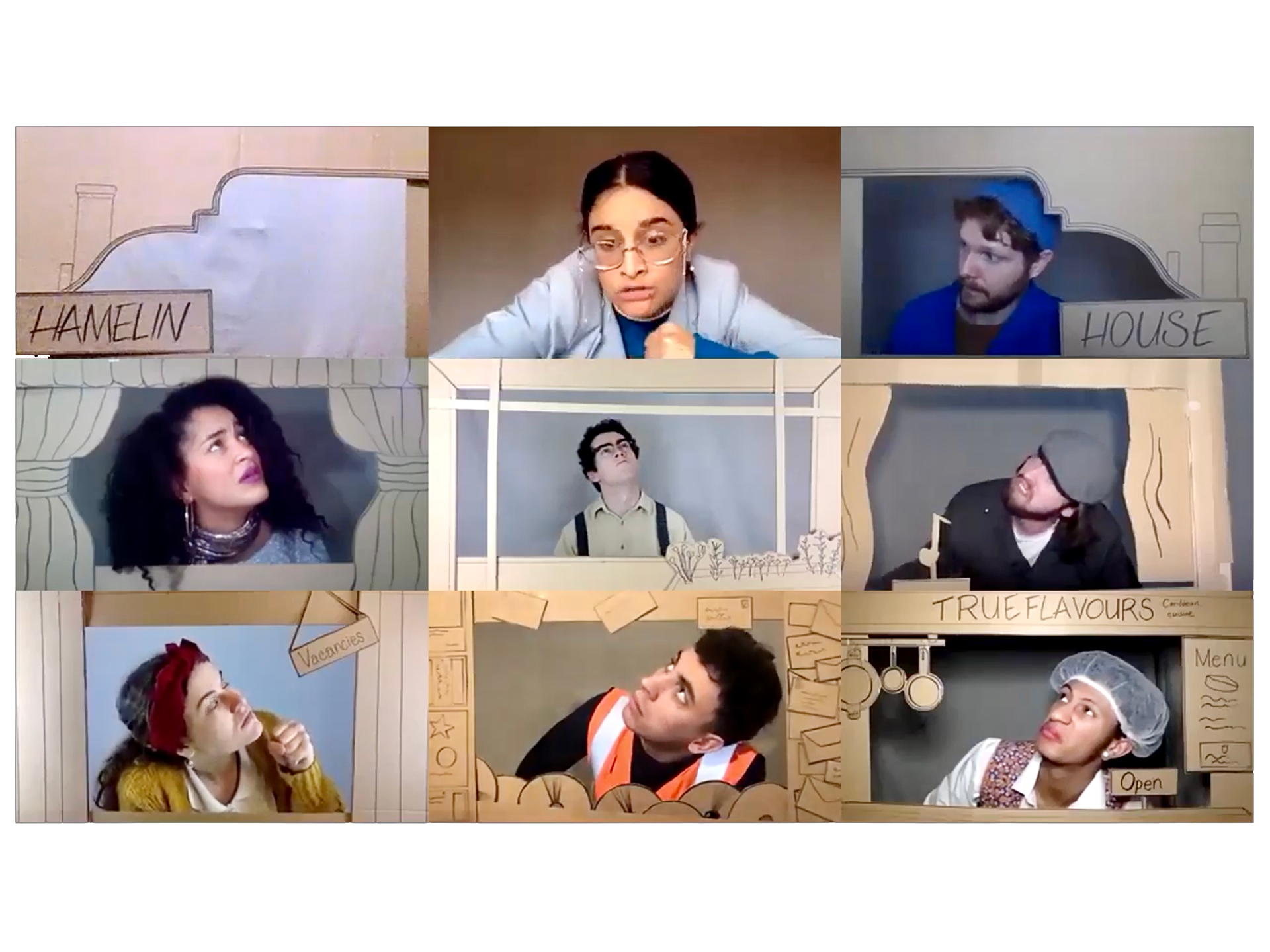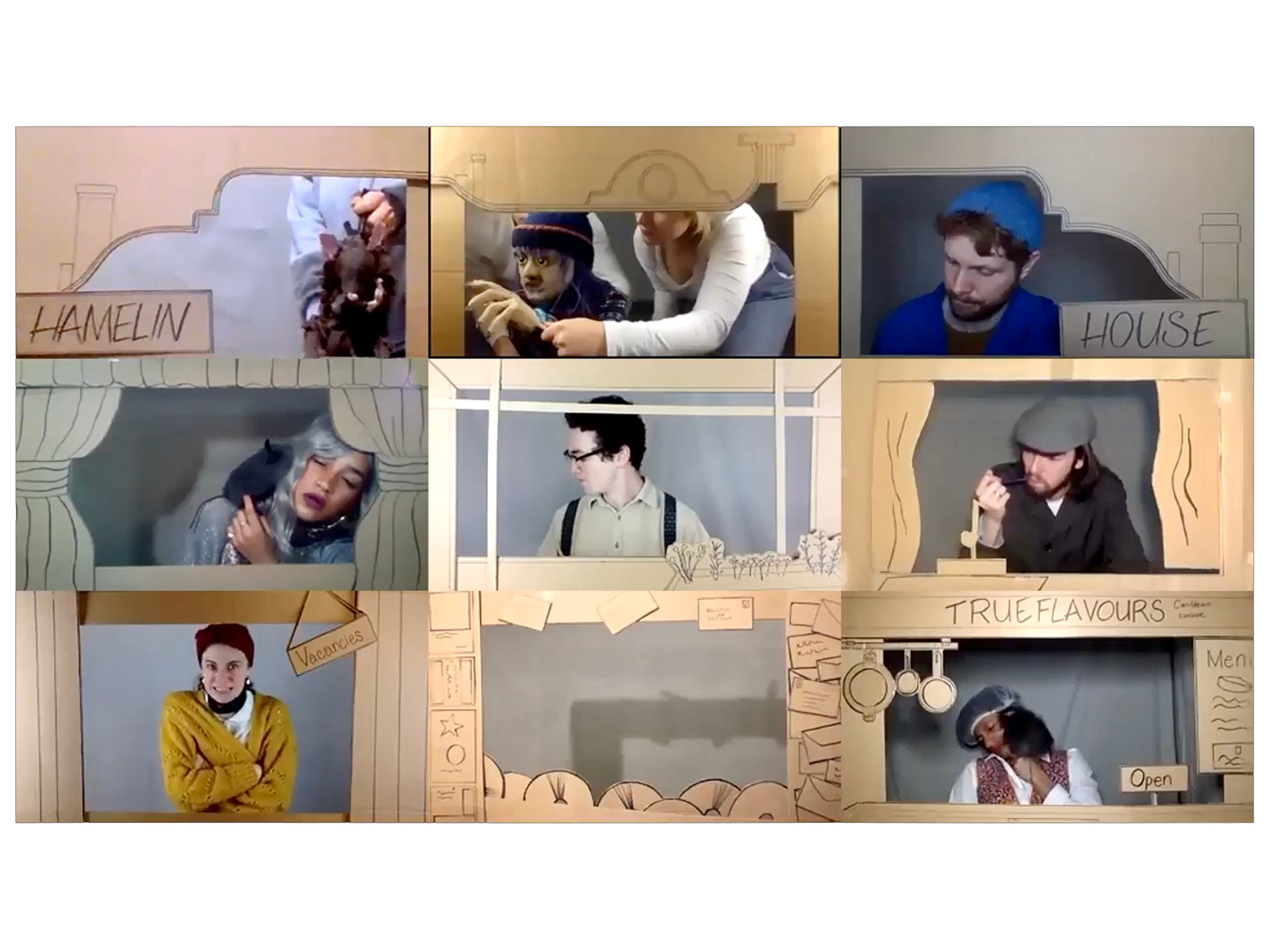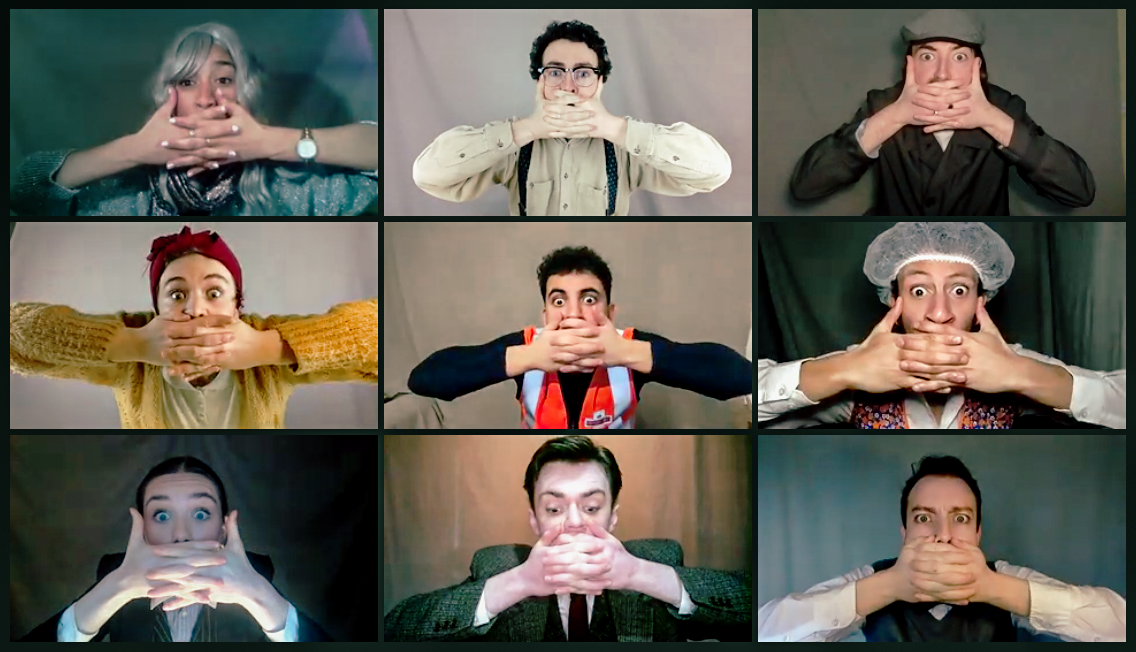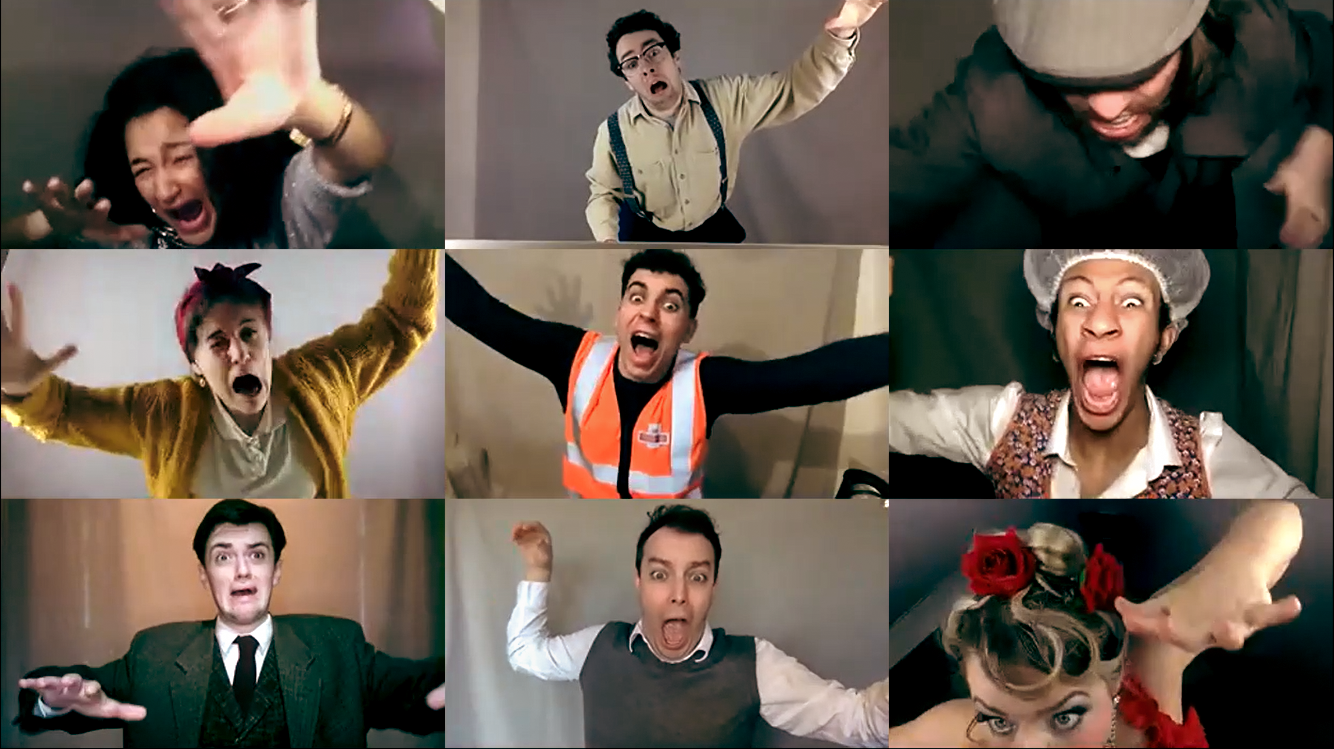 Backstage shots taken by cast members: